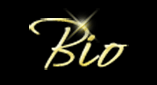 Julie Simone became familiar with the BDSM lifestyle through an accidental turn in the glamour modeling arena; a turn that opened her eyes and changed her life forever. She has since explored that world as a bottom, top and now as a photographer/filmmaker who is fascinated by the process through which one can completely lose or find oneself through submission and pain.
She has been a photo and video model for 10 years, she's appeared in over 200 videos, served as a bondage consultant for mainstream films, and has traveled the US extensively for modeling gigs. She's graced numerous runway stages, glamour and fetish websites, magazines and books. Julie has also done a number of stage shows/performance art pieces including appearances at Fetish Factory (Fla), SMASH NYC, Masquerade Ball (DC), Bondage Ball (LA), Fetish Ball (LA), BondCon (NYC) as well as smaller events in DC and LA.
Julie quickly rose to the top of her field, placing in the finals for the Best Model Category in the SIGNY Bondage Industry Awards in 2001. Along the way, she started to rig others and was voted the 2nd Best Rigger in 2003 before reaching her goal of Best Rigger in the World in the 2004 SIGNYs. She is the only female to have achieved this honour. She was a finalist for Best Model that year as well, becoming one of only two women in the industry to be awarded for excellence both as a model and a rigger in the same year. In the 5 years the awards were held, Julie was nominated for best model all 5 times and was one of the finalists for rigging 4 out of 5 years. Julie has shared her knowledge of bondage by teaching classes at major fetish events including FetishCon, DomCon and BondCon, as well as at local club-oriented events and one-on-one classes.
After winning Best Rigger, she retired from the ropes and moved on to her next challenge, Directing! Her DVDs go beyond most, they delve deep into the psychology of SM play, giving the viewer an inside look into a dark, mysterious and often misrepresented world. She has directed videos for some of the top companies in the business: Harmony Concepts, Gwen Media, Abigail Productions, and FYA Independent. Her own company,
Julie Simone
Productions, has 3 lines, all fetish-based. Vicious Vixxxens is the most stylized of her line, which has enabled her to be as creative as she wanted with lighting, camera angles, and music as she explores her own sexuality. These experiments were rewarded with AVN nominations for Best Specialty video-BDSM in 2007 and 2008 and a Best Continuing Series nomination for her Vicious Vixxxens line in 2008. Her newest line is a smoking fetish line mixed with hardcore, her longest running one is bondage based.
Julie Simone's work has gained recognition in the art world as well; "Diary of a Submissive" was shown at the prestigious Cinekink Film Festival NYC in 2006, "Anonymity", a short film, showed at the New England Erotic Arts Festival and will be shown at Cinekink NYC on March 1,2008. The controversial "Audition" was screened at the LA Erotic Film Festival in 2007; more than half the audience walked out much to Julie's dismay and the program director's delight. "Typically my movies fall into the horror or comedy categories. I need to constantly be doing something different, to be entertained, to be pushing some sort of envelope whether it be personal or otherwise", Julie says.

She is also an accomplished photographer whose work has appeared in Secret Magazine, Bizarre, Fetish Photo Anthology 4 & 5, Bondage and Fetish (France). 2007 was a big year for her photography, she showed work in juried festivals including Dirty Detroit, Seattle Erotic Arts Festival, Folsom Street Fair Art Show and was a part of the Traveling Erotic Art Show which had exhibits in San Francisco, Seattle, Chicago, New York, and Florida. Her photography deals with themes that explores the relationship between identity and society, gender roles, the dehumanization of man, and bondage as a metaphor. Her preferred medium is black and white.

The future for Julie Simone Productions consists of Julie filming the things she enjoys: latex, smoking, and SM, while constantly striving to improve the perception and acceptance of women in the business. "Aside from wanting to make a living, it's really important to me to create a safe and pleasant atmosphere for women in the business. Being a performer myself I know how hard it can be. That, more than anything derives me at the end of the day, it makes me feel good about what I'm doing. As an artist I can create in any medium, I choose this one because there is a greater good that can be achieved, a greater visibility that I think is important." --Julie Simone